CBR250 Tyga Brakelight
Upgrade for CBR250 Tyga Brakelight
The brakelight used in the CBR250 Tyga fairing kits is simply not bright enough.
Why have a nice fairing kit, with such a weak brakelight.
Ecliptech have developed an upgrade module.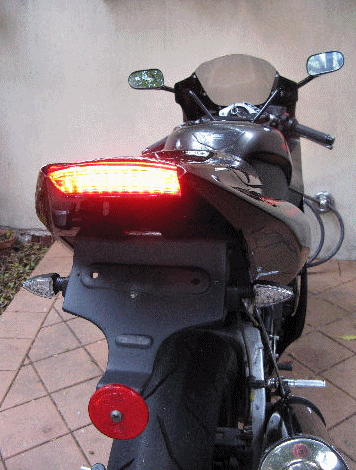 The upgrade is quality. Picture below says it all…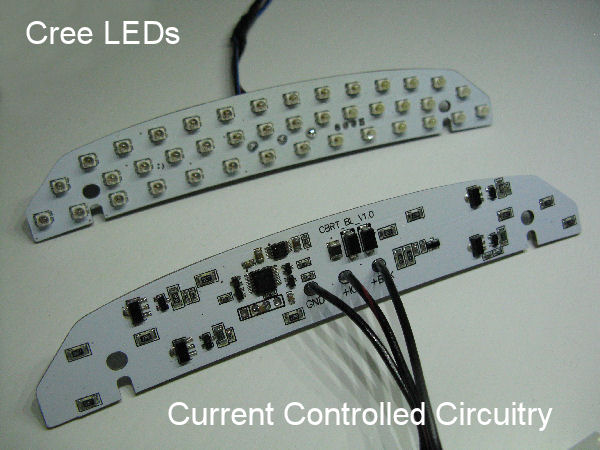 Upgrade Difference
There is a massive difference. Pictures below show sided by side comparison.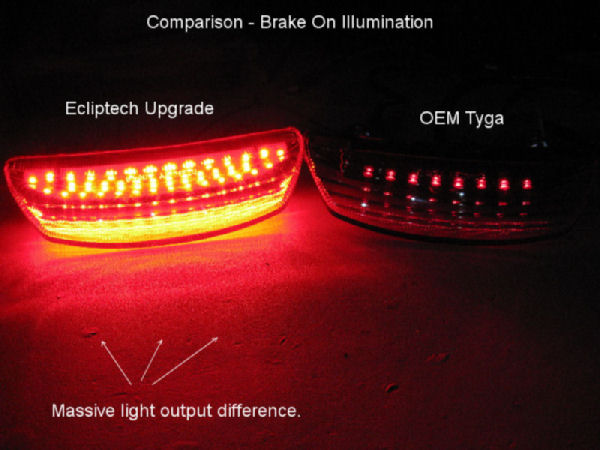 Closeup Comparison
These aren't overexposed images, but real pictures showing the difference… on a bike, in DAYLIGHT.
The top two show the Tyga brakelight, brake off, brake on.
The bottom two show the Ecliptech upgraded brakelight.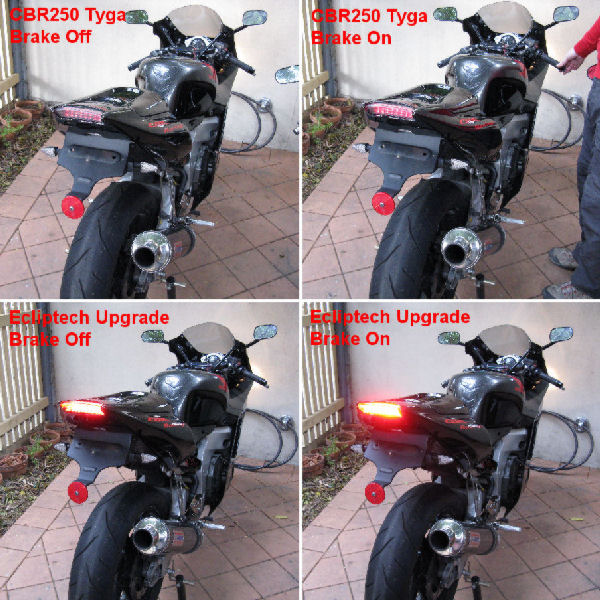 Features
The new brakelight module has 6 modes.
Full, Ring, Top line, Triple Line, Double Line, Single Line.
You can select which mode you want, by turning ignition on and immediately flashing the brakelight 6 times.
You can also change the brakelight brightness between Low/Medium/High.
Below shows the Top Line Mode. (All LEDs on when brake on).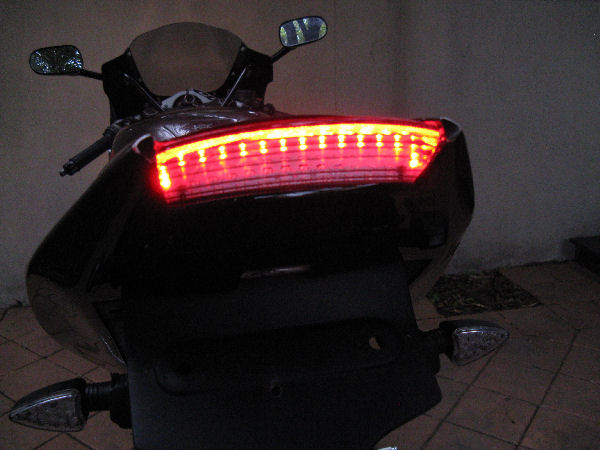 Fitment
UPDATE:  No DIY kits are currently available.  The last few have been fitted to second hand Tyga brakelight lenses and made available in the webstore.
The fitment kit is pictured below.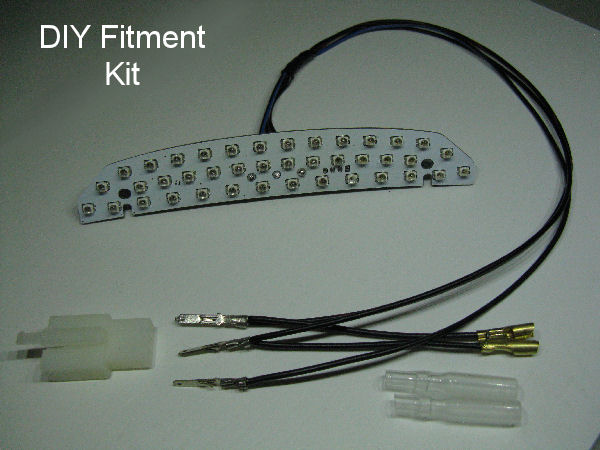 The fitment guide is available for download. Brakelight Upgrade for CBR250 Tyga
Instructions for upgrading your brakelight.  DIY Install
Disclaimer: This upgrade will not make your brakelight ADR compliant.
Certainly closer to it and a lot safer for the rider – YOU.
The upgrade is a permanent modification.